About APRICOT
Representing Asia Pacific's largest international Internet conference, Asia Pacific Regional Internet Conference on Operational Technologies (APRICOT) draws many of the world's best Internet engineers, operators, researchers, service providers, users and policy communities from over 50 countries to teach, present, and do their own human networking.
The ten-day summit consists of seminars, workshops, tutorials, conference sessions, birds-of-a-feather (BOFs), and other forums with the goal of spreading and sharing the knowledge required to operate the Internet within the Asia Pacific region.
APRICOT is a valuable opportunity for participants and sponsors to hear and contribute to discussions concerning current and developing Internet networking technologies and trends.
Organiser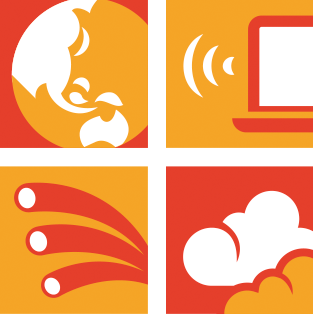 The Asia Pacific Network Operators Group (APNOG) is a non-profit industry association whose aim is to promote the development and improvement of knowledge, skills, and collaboration within the Internet technical operations community in the Asia Pacific region. APNOG operates its annual Internet summit, the Asia Pacific Regional Internet Conference on Operational Technologies Summit (APRICOT Summit). APNOG was established by the Asia Pacific Internet Association in 2019 to operate the annual APRICOT Summit.
Co-Organiser

APNIC (Asia Pacific Network Information Centre) is an open, membership-based, not-for-profit service organization. It is the Regional Internet Registry (RIR) for the Asia Pacific region, responsible for the management and distribution of Internet number resources (IP addresses and AS numbers). These are required for the stable and reliable operation of the global Internet.
APNIC is also actively involved in the development of Internet infrastructure throughout the region. This includes providing training and education services, supporting technical activities such as root server deployments, and collaborating with other regional and international organizations.
Host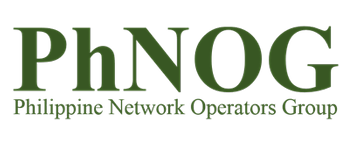 The Philippine Network Operators Group (PhNOG) is a non-profit organization managed by a community of volunteers with the main objective of advancing the Internet ecosystem in the country (smiley).
Its volunteers are representative of various stakeholder groups and disciplines, including professionals, academe/students, research and development institutes, commercial entities and public sector.
Since 2017, PhNOG conducts bi-annual conferences; the local major event following APRICOT during the first semester, and a regional initiative on the next half. These are envisioned as open and collaborative platforms for knowledge exchange and sharing of best practices.
PhNOG strongly advocates for the continuing evolution of the local IP infrastructure while contributing to the global IP community development.
Supporting Organisation
The DOST- Advanced Science and Technology Institute is mandated to perform scientific research and development in the advanced fields of Information and Communication Technology and Microelectronics; undertake long-term researches to strengthen and modernize science and technology infrastructure; conduct research and development work in the advanced fields of ICT and microelectronics; and complement the overall endeavor in the scientific field with intensive activities in the computer and information technologies.