Anlei Hu
Nominee details
Title

Mr.

Name

Anlei Hu

Position

Chief Network Security Officer

Organization

China Internet Network Information Center (CNNIC)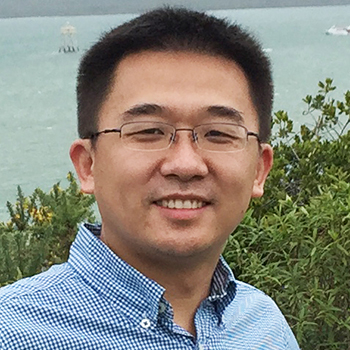 Biographical info
Education/Qualifications

Visiting research fellow of the Computer Network Information Center of the Chinese Academy of Sciences
Master, Computer Software and Theory, Shandong University,China
Bachelor, Computer Software and Theory, Shandong University,China
Relevant Board Experience

Board Member and Treasurer of Asia-Pacific Top Level Domain Association (APTLD)
Member of China National Information Security Standardization Technical Committee

I served as the Board member and Treasurer of APTLD from Feb. 2021 to Feb. 2023. Under my supervision, APTLD kept a strong balance sheet. Together with other Board members, I made my best to contribute to the development of the community. I promoted the reincorporation of APTLD, helped to introduce the edX online learning platform for APTLD members.This experience will help me to perform my duties as an executive member and better serve the community in the Asia-Pacific region.

Senior Management Experience:

Mr. Anlei Hu's senior management experience includes serving as director of CNNIC Technology Department, assistant director of CNNIC, chief network security officer of CNNIC, etc.

As a CNNIC (as a NIR) senior management member, Mr. Anlei Hu has the advantage of thinking about the development of top-level domain names and IP addresses & AS numbers from a global perspective, and has demonstrated outstanding leadership in CNNIC domain names, IP address-related technologies and business development.

Mr. Anlei Hu has a deep technical background in domain name and IP address. He is in charge of the management and operation of domain name and IP registry services, with a sound success. He has devoted himself to the optimization of both the domain name and IP service systems, as well as the promotion of IPv6 and RPKI in China.
Nominee statement
As early as 2014, I led the drafting and release of China's first white paper on RPKI Environmental Development. Later, I successively led the research on RPKI technology and CNNIC's plan on RPKI deployment. In 2017, under my leadership CNNIC deployed and made trial operation of RPKI services. After that, I guided a CNNIC team to continuously optimize the RPKI service platform system. As a result, the key indicators such as RPKI service availability and security were further improved.
In terms of IPv6, I ever undertook the special research project on CNGI's next generation Internet, and participated in the development and research of CNGI's Next Generation Internet Trusted Domain Name Service System Industrialization Project, China's Domain Name System IPv6 Upgrading and Transformation and other key projects. Currently, I am leading the formulation of China's IPv6 related standards.
As the Director of CNNIC's Technology Department, I was fully responsible for the development, operation and maintenance of the global service platform and software system of CNNIC's Top-Level Domain name system, and at the same time accumulated rich experience. I led the building of CNNIC's Information Security Management System (ISMS) up to the international standards. For the first time, China's ccTLD registration, resolution and query services achieved 100% availability for a whole year. Since I took charge of the operation and management of CNNIC's top-level domain name, .CN has remained to be the ccTLD with the largest registration volume for seven consecutive years.
With rich experience in international exchanges, I have established extensive technical and business contacts with assigned names and numbers communities at home and abroad. I served as a member of the APTLD Board of Directors. I convened many annual meetings of organizations in China's domain name industry. I led CNNIC delegations to ICANN, IETF, GDD, DNS-OARC and other international conferences and participated in policy and technology discussions. I have established or maintained close cooperation with ICANN's Beijing Engagement Center, domestic and foreign registrars, and China's IP address community. I have actively promoted the communication of Internet technology communities both in China and in the Asia-Pacific region, effectively let CNNIC play its role in IP addresses and domain names, and organized many technology exchange activities of the China IP Address Allocation Alliance, further enhancing the breadth and depth of China's engagement in the Asia-Pacific community.
I feel honored to be nominated for APNIC EC election. With the changing demands of members and the emerging new technologies, APNIC faces more chances as well as challenges. I would like to leverage my leadership and technical experiences and skills to help APNIC enhance its operation, optimize the systems and better serve the members. I am committed to working with the community to promote adoption and deployment of IPv6 and RPKI in the Asia Pacific region, while enhancing communication among the region.
---
Nominated by
Organization:

China Internet Network Information Center (CNNIC)
Reason for nomination
Mr Anlei Hu is not only a leading member of CNNIC, but also an expert in DNS,IPv6 and RPKI. He is very active in the technical communities. With an insight into the ever-changing environment and technologies, he led CNNIC's team being always stable and flexible in its operation. His contributions on helping the community partners have safer systems and network were also laudable. Anlei Hu also established friendly and cooperative relations with both domain name registries and IP members, accumulating rich experience of international communication.His previous board experience will also help him serve on other boards.From his proven achievements, I am confident that he will make a great contribution to the APNIC community as an EC.
---
APNIC Eligibility Statement
APNIC has not, based on the information provided by the Nominee, identified any information that would prevent the Nominee from serving on the APNIC EC if elected.
This notice has been published in accordance with APNIC's Nomination Due Diligence Procedures.
Disclaimer: The Nominee statement and video (if any) published on this page has been provided by the Nominee. Publication of this content does not constitute an endorsement, approval, or support of the information by APNIC.