Jonathan Gleeson
Nominee details
Title

Mr.

Name

Jonathan Gleeson

Position

General Manager Technology & Operations

Organization

Vocus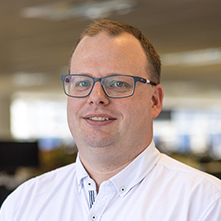 Biographical info
Education/Qualifications

Master of Business Administration (Computing) - Charles Sturt University - 2016
Bachelor of Information Technology (Electronic Commerce Systems) - Southern Cross University – 2008
Relevant Board Experience

I have served on a number of boards and advisory committees over the past few years including -

Technical Advisory Standing Committee Member - .au Domain Administration LTD (2019 - Present)
Board Member - NSKA LTD (2021 - Present)
Board Member - International Sports Karate Association - Australia, Incorporated (2013 - Present)
Board Member - DDNT360 PTY Limited (2017-2018)
Board Member - Protected Sky PTY LTD (2014 - 2017)

Senior Management Experience:

My current position is General Manager - Technology & Operations for the Vocus Group, Vocus is the 4th largest Telco in Australia. This role sees me managing all aspects of technology operations for the Group including; NOC, Problem & Incident Management, Change Management, IP Operation, Voice Operations, Transmission Operations, Network & Systems Security, Field Services and Support, Warehousing and Spares, Fibre Operations, IT, Cloud Services, OSS and BSS Systems Administration Support and Development, Data Centre Operations, Operational Program Delivery/Establishment and Intelligence. Leading a team of over 400 and managing a budget in the hundreds of millions.

My prior Senior Management roles include, Group Head of Operation, IT & Information Security for Vix Technology, a global player in the automated fair collection space. General Manager for Netfleet, at the time the leader in the .au domain aftermarket. Director of Technology for Melbourne IT, at the time Australia's largest Domain and Hosting provider. Head of Technology for Netregistry, at the time the main challenger brand in Australia for Domain registration and hosting.
Nominee statement
I have been heavily involved in the Internet in the Asia Pacific region since early 2000, as a senior leader across a number of major players including several Hosting providers, Registrars and Telco's. I feel honoured to be nominated for APNIC EC election. I have a strong operational background across a vast array of technologies, I understand the intricacies of different operators challenges and I am enthusiastic about leading the advancement of new technology. With the world changing rapidly as a result of the pandemic now more than ever we need to stay connected, I see that with a role on the APNIC EC I would be able to use my understanding to foster robust conversation within our community about new developments and lead the adoption of technology that would serve to strengthen APNIC and the Asia Pacific regions technical inter connectivity.
---
Nominated by
Organization:

VOCUS
Reason for nomination
Jonathan has extensive experience in senior management and governance roles with a primary background in technology and networks. This experience has given him the necessary skills to understand the technical aspects of the function that APNIC performs while also having a well-rounded business and commercial mindset, as a result of he would bring significant value to the APNIC EC.
---
APNIC Eligibility Statement
APNIC has not, based on the information provided by the Nominee, identified any information that would prevent the Nominee from serving on the APNIC EC if elected.
This notice has been published in accordance with APNIC's Nomination Due Diligence Procedures.
Disclaimer: The Nominee statement and video (if any) published on this page has been provided by the Nominee. Publication of this content does not constitute an endorsement, approval, or support of the information by APNIC.