Yoshinobu Matsuzaki
Nominee details
Title

Dr.

Name

Yoshinobu Matsuzaki

Position

Senior Engineer

Organization

Internet Initiative Japan, Inc.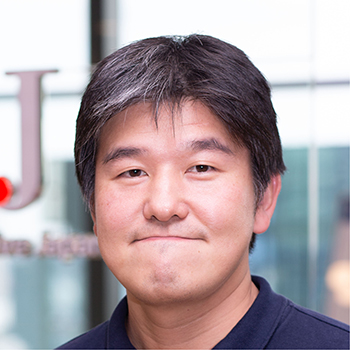 Biographical info
Education/Qualifications

PhD. in Media Design, Keio University, Japan
B.S. in Physics, Hiroshima University, Japan

My doctoral dissertation is on Community-based transfer and development of network operational technologies based on case studies within the APNIC region. I believe that my academic knowledge can contribute to the improvement of technical capabilities within the region and also contribute to the leadership as APNIC EC.
Relevant Board Experience

APNIC EC since 2019
Board Member of Asia Pacific Internet Association (APIA) since 2011
Board of Trustees of JPNIC since 2016
Board Member of APNOG since 2019

I have board experience including my experience as the APNIC EC member and other organizations associated with APNIC, such as JPNIC, Japan's NIR, and have deep insight on APNIC's business and challenges.

Senior Management Experience:

ICT-ISAC Japan BGP-WG Vice Chair (2005-)
APNIC IPv6 Technical SIG Chair (2007-2011)
The Asia Pacific OperatorS Forum (APOPS) Co-Chair (2008-)
JANOG Committee (2012-)
APRICOT Vice Chair (2013-)
APRICOT Technical Committee Chair (2015-)

I have experience in managing activities and providing leadership in various communities and organizations for the development of the Internet within the region.
Nominee statement
I am honored to be nominated again as an APNIC EC candidate.
I have a strong operational background with technologies such as DNSSEC, IPv6, and RPKI. I am also familiar with various communities in the APNIC region through capacity building activities. Once elected, I would like to ensure APNIC continues to improve its stable services. As a number resource registry, registration services are the critical and essential function of APNIC. We have a more operational dependency on APNIC nowadays. RPKI and DNSSEC are good examples of that. APNIC is acting as an intermediate authority while verifying the digital signature of number resources.
We need patient and robust leadership to deploy new technologies such as IPv6, DNSSEC, and RPKI. Since each operator has a different policy and situation, I would ensure APNIC continues to provide efficient educational opportunities and pieces of training to its community so that members can design their adoption of new technologies.
I'll continue to attend various operational meetings and discuss with community members what is necessary for APNIC to meet members' expectations. I would like to ask for your support to get me elected as APNIC EC and to improve APNIC activities for the future.
---
Nominated by
Organization:

Japan Network Information Center (JPNIC)
Reason for nomination
I am nominating Yoshinobu Matsuzaki once again for the APNIC Executive Council (EC) member. During his previous term, he has contributed to the development of network operation in Asia-Pacific region through his highest level of knowledge and expertise in the network operations and operational technologies, mainly focused in routing, DNS, and security. One of the important roles for EC members is strengthening the relationship between APNIC and the Internet community in Asia-Pacific region. I believe that he has performed his responsibilities and his contribution has led many people to recognize and participate in APNIC activities. He has been serving on the Board of Trustees of JPNIC and actively engaged in the management of JPNIC for seven years, which proves his ability to make rational judgments in IP Address Management business as well as other Internet technical and operational agenda, from the viewpoint of the sustainable operation of the global Internet. I believe his experience as a trustee of JPNIC has enhanced his additional capability which is required for the APNIC Executive Council.
With those qualities I mentioned above and many others, I am more than sure that Yoshinobu Matsuzaki will bring additional value to the Executive Council and promote continuous development of APNIC and its community, if he will be successfully elected.
---
Organization:

Fiber@Home Global Limited
Reason for nomination
Dr. Yoshinobu Matsuzaki-san has contributed significantly to the Internet community in the Asia Pacific Region. I have witnessed Maz-San's leadership and commitment not only limited to Asian community, but also in ARIN & RIPE region.
Matsuzaki-san is a senior engineer by profession at Internet Initiative Japan Inc.(IIJ/AS2497), a pioneering commercial ISP in Japan. He has a decade of experience in network operation as part of the IIJ backbone network team. His areas of expertise include network design, network operation, network security, and DNS.
He is also the Technical Advisor of APIA and JPCERT/CC. Throughout his long engineering career Maz-san participated actively as a community member of APNIC and JPNIC. For last 3 years he is also serving as a Board of Trustee for JPNIC. He is actively leading JANOG for last 7 years. Maz-San's leadership role in Asia & Pacific Internet Association made "APRICOT" an truly the biggest technical event in Asia.
He is an extremely effective spokesman for Asia and in the international community for network engineers. He has given numerous talks at bdNOG, SANOG, btNOG, APRICOT, JANOG, NANOG, RIPE, and APNIC meetings, as well as other workshops.
Dr. Yoshinobu Matsuzaki is eminently qualified, and is the best person for the role. Without any doubt he is an ideal candidate for APNIC EC.
---
APNIC Eligibility Statement
APNIC has not, based on the information provided by the Nominee, identified any information that would prevent the Nominee from serving on the APNIC EC if elected.
This notice has been published in accordance with APNIC's Nomination Due Diligence Procedures.
Disclaimer: The Nominee statement and video (if any) published on this page has been provided by the Nominee. Publication of this content does not constitute an endorsement, approval, or support of the information by APNIC.