Larissa Santos
Nominee details
Title

Miss

Name

Larissa Santos

Position

Business Developer

Organization

LARUS Limited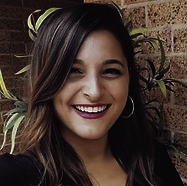 Biographical info
Education/Qualifications

Diploma of Management, Australian Pacific College, Sydney, Australia.

During my studies, its bring me wealth of knowledge and skills to work in leadership and management roles across a range of enterprise and industry contexts as well as APNIC EC Role.
Relevant Board Experience

I have volunteered with several charities in Australia including –

Marketing and Partnerships, Win The Day (Australian Charity that supports children with rare types of cancer and their families in Australia), 2021 to present;
Youth Mentor, ABCN (The Australian Business Community Network);
Ambassador and Fundraiser, War Child –2015; and Volunteer, The Wayside Chapel (homeless support), 2015

Senior Management Experience:

My current position is a Business Developer at LARUS Limited.

This role allows me to manage all aspects of Business Development to Customer Service, and most of my customer are RIR Members, which makes me have a deep understanding in internet goverence. My prior roles have included management of social media, operations and sponsorships/partnerships. I also have extensive administration and executive assistant experience, and I have worked for international top tier firms in Sydney, Australia.

Through my extensive and varied work and volunteering experience, I have gained many skills that have helped me achieve my goal of nomination as an APNIC EC candidate. I pride myself on my strategic thinking, time management, problem solving, and assertiveness. I am a very confident communicator and a creative thinker.
Nominee statement
In my current role has given me a much better understanding of how the "Internet world works", not to mention that it has helped me to develop a huge interest in learning more about internet governance and how important it is to make the internet community fair for everyone.
I am extremely honored to be nominated for the APNIC EC election. It is crucial that we restore a community led bottom-up governance of the internet in the Asia Pacific region. And, I know that the best way to achieve this is to take back control of APNIC, and ensure all voices are heard clearly.
Fairness for all APNIC members is my motto!
As a candidate for the APNIC Executive Council, I pledge to:
Reduce membership fees by 30 percent;
Champion a positive relationship with all governments;
Be a strong voice for businesses regardless of their size;
Make APNIC carbon neutral;
Ensure the executive team of APNIC is held accountable to members;
Host monthly open sessions with all members; and
Move APNIC to a location where it will be able to provide more legal protection and safety to all APNIC members.
The upcoming elections are very important to the future of the internet in the APAC community, and the rest of the world. I believe in a free, fair, and transparent election so all members can have a say in who is representing them.
---
Nominated by
Organization:

LARUS Limited
Reason for nomination
APNIC executives needs to be held accountable. We need a woman on the Executive Committee and we are voting for Larissa Santos who will be a voice for business across our region.
---
Organization:

Dream Power Technology Limited
Reason for nomination
Use your vote carefully in the APNIC elections. It's time for a new outlook and new accountability and please join us by voting for Larissa Santos.
---
APNIC Eligibility Statement
APNIC has not, based on the information provided by the Nominee, identified any information that would prevent the Nominee from serving on the APNIC EC if elected.
This notice has been published in accordance with APNIC's Nomination Due Diligence Procedures.
Code of Conduct Breaches
The following notice has been published in accordance with the EC Election Nominee Code of Conduct.
| Date of determination | Breach |
| --- | --- |
| 7 February 2023 | The Nominee has been found to have breached section 8(d)of the Code of Conduct for Executive Council Election Nominees. The Nominee contacted a Member directly for the purpose of electioneering using information which was highly unlikely to be obtained from any source other than the APNIC Member list or Whois data. The email was unsolicited as confirmed by the Member. |
Disclaimer: The Nominee statement and video (if any) published on this page has been provided by the Nominee. Publication of this content does not constitute an endorsement, approval, or support of the information by APNIC.